Eyre Peninsula Mini Golf
Glen Forest Putt Putt course
Mini Golf Port Lincoln
Glen Forest's 18 hole Putt Putt course is the perfect family outing, located only 15 minutes from Port Lincoln. If you're planning a family day out or travel itinerary through Eyre Peninsula then the mini golf course in Glen Forest Tourist Park and Vineyard makes for a great stop!
In the park we also have an Australian wildlife and farm animal park, with koalas, dingos, kangaroos, wombats, sheep, goats, emus, camels, horses, cows, water buffalos, pigs, ostriches, ducks, peacocks and a walk in bird aviary! But there's more; why not do a segway tour of our gorgeous Lincoln Estate and explore the our incredible 80 acre vineyard.
Eyre Peninsula Putt Putt
Our fun animal themed putt putt is a really fun course that has 18 holes and makes for a really exciting day activity. Inside the Glen Forest Tourist Park we have a BBQ undercover eating area that is completely free to use for guests so after you win a round of putt putt you can celebrate with a BBQ cook-up.
At Glen Forest we also have a kiosk where we serve delicious coffee, tea, drinks, ice-creams and souvenirs. Glen Forest is a 400 acre farm with 120 acres being dedicated to our animal park where children can pet baby farm animals and meet famous Aussie icons like cuddly koalas and jumpy kangaroos! Whilst the kids meet the animals, why not enjoy a wine tasting of our onsite 80 acre vineyard?
Employee excursions Port Lincoln
Glen Forest has had many local businesses come down and challenge each other for a friendly putt putt competition. Many "office get togethers" are very standard and have been done a hundred times. Our Glen Forest Employee Excursion is designed to accommodate your next office gathering for an exciting mini golf competition.
We also have wine tastings made from our on-site 80 acre vineyard, featuring a Greenlip Cabernet Sauvignon, Blacklip Shiraz, Bluefin Merlot, Sashimi Sauvignon Blanc and Sparkling Diamond Sea. Located only 15 minutes from Port Lincoln, Glen Forest Tourist Park and Vineyard is a great employee excursion the next time your office needs a fun bonding activity. Give us a call or email us so we can book your group in for a fantastic day out!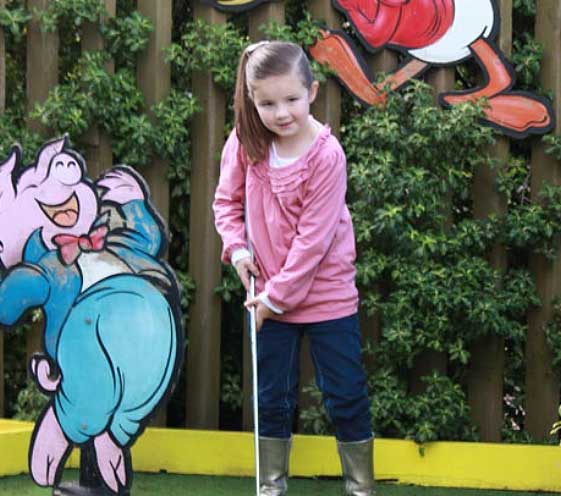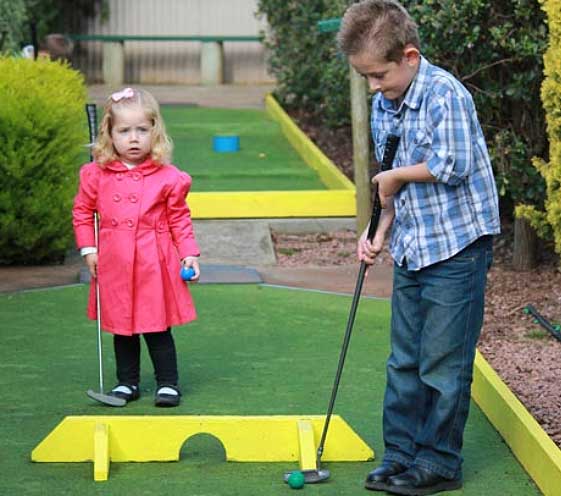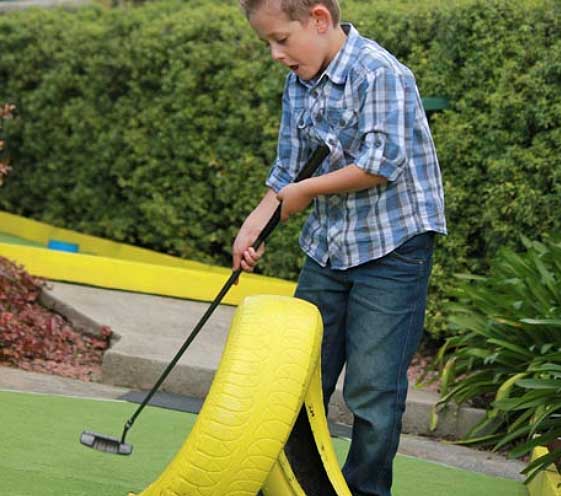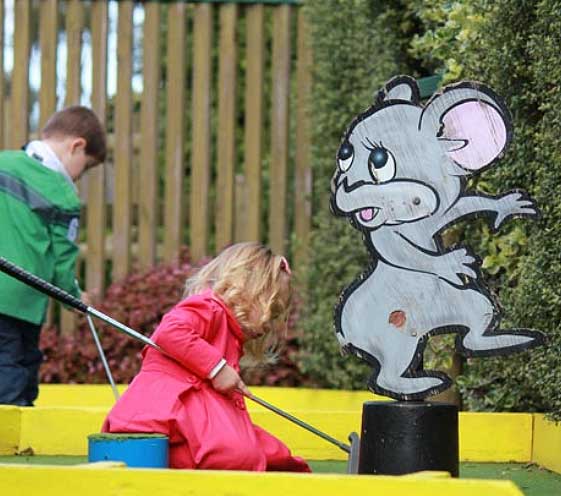 School excursions Port Lincoln
Glen Forest's mini golf course is a great place for school excursions and we have had many school trips to our park for a putt putt challenge-off and to explore the animal park. We have designed the park to be a safe place for the kids to explore and meet friendly farm animals, curious Australian wildlife and of course our entertaining 18 hole putt putt course!
If you're interested in booking a school excursion to Glen Forest Tourist Park then please send us an email or give us a call and we can organise a great day for them. We want to make this process as easy as possible for you and for the students so please get in contact with us so we can hear your needs.
Kids activities Eyre Peninsula
Eyre Peninsula is a prime travel destination for families in Adelaide and for overseas visitors looking to explore the best of South Australia. Eyre Peninsula offers so many great places to visit and we're very proud to be on that list!
Our park is designed to be a full-day experience that is fun for you and the kids. We have an extensive animal park with friendly farm animals that the kids can cuddle and feed, and we have so much Australian wildlife that include kangaroos, koalas, camels, dingoes and much more! Our animal-themed putt putt course is incredibly fun and makes for an exciting competition between the family. After the mini golf, why not enjoy a wine tasting made from our on-site 80 acre vineyard with an incredible variety of fantastic Lincoln Estate wines.
Location
877 Clarkes Lane
Green Patch SA 5606
Contact Glen Forest Tourist Park